UI - Unity of Information
An UI is the smallest piece of information that you may have in the Expert Flux and it is a single information, like the name of a person, a number or an address.
Properties
ToolBox
Using UIs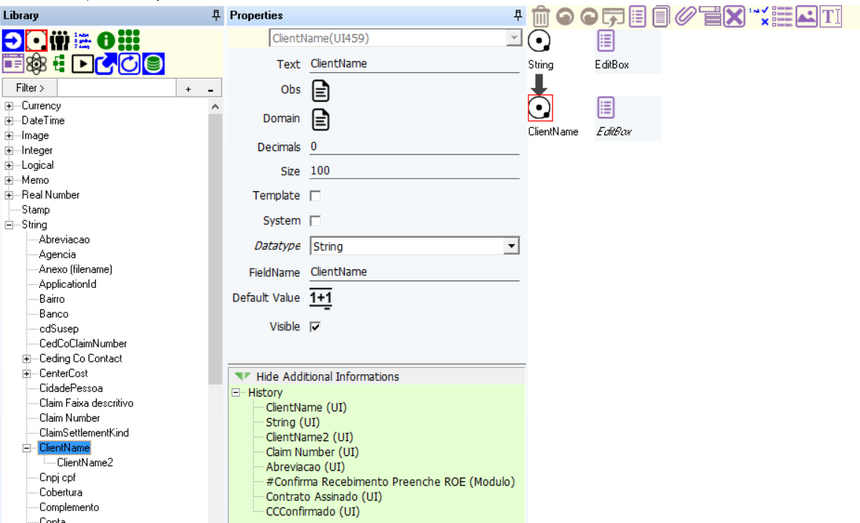 In the above image you see the UI pane. You cannot create a new UI; you'll have to descend it from one of the existing UI's. For instance if you want to create an UI for the customer's name, you double-click String at the left pane. That will bring the String UI at the right pane. Then you drag and drop from the string UI to a few centimeters below it. Enter the new UI's name and now you have a new UI, descended from String.
See also: Inheritance
An UI always have an editor, to change the UI´s editor simply drag and drop from the ToolBox over the editor.