Table
A Table is a logical representation of a physical table in a database. Each table must have an UD inside it.
Each Expanded UIs inside this UD will represent a column in this table.
Properties
ToolBox
Using Tables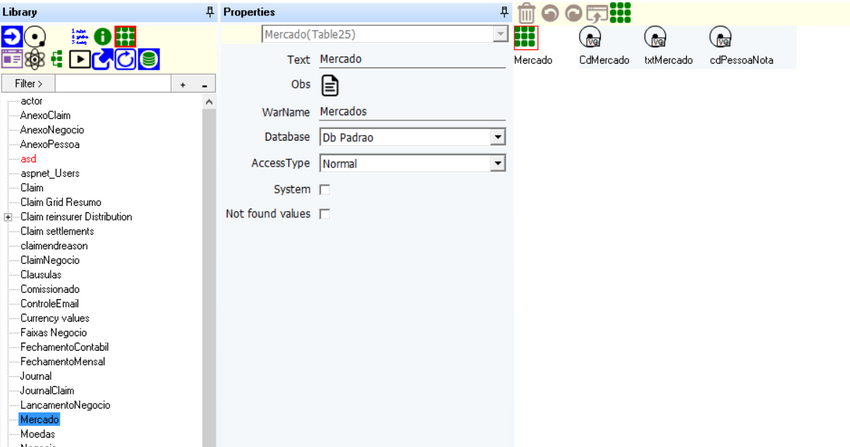 After you create a table, it´s best to put a single UD inside it. This UD can contain other UDs and Expert Flux will create Expanded UIs to form the table´s columns
When you double click a table Expert Flux opens the following screen: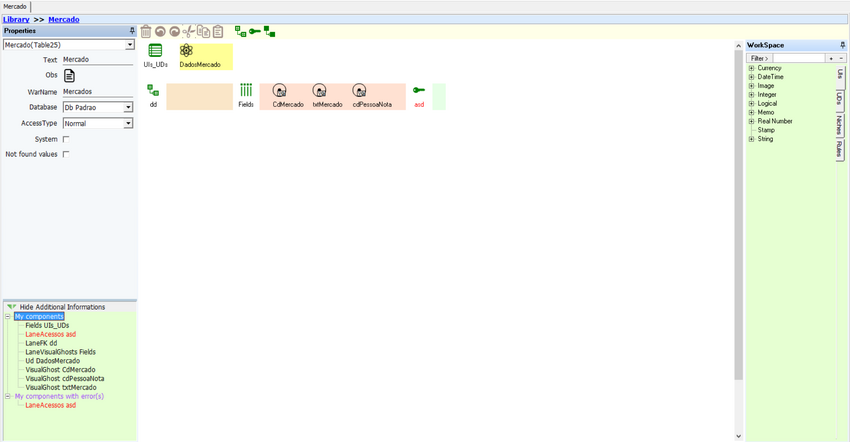 Now you can customize your table using the ToolBox and other properties like the PrimaryKey and others.